With our Genuine Parts you'll always make the right choice
High quality and perfect fit: With our

Volkswagen

Genuine Parts®, your car will stay 100% original, even following repairs or maintenance.
Genuine Parts
You still need a replacement part? Then we recommend our high-quality Genuine Parts. On this page we present some product groups.
Batteries
The energy from the starter battery is the prerequisite for your operational Volkswagen. Strict process guidelines in production, storage and care of the Volkswagen Genuine Battery guarantee that you have the best quality, safety and flawless functionality.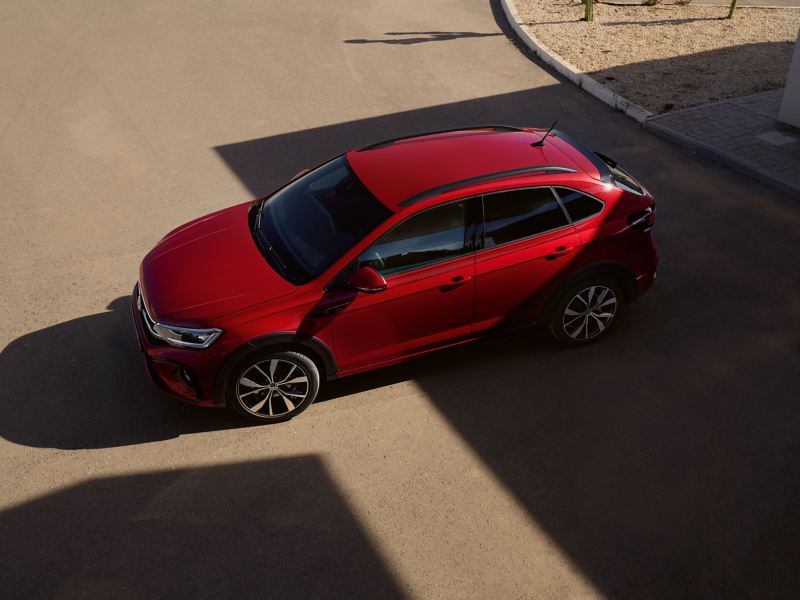 Body and Paintwork
Volkswagen Genuine Body Parts are the building blocks of your vehicle, protecting both you and other passengers against environmental influences and in the event of an accident. To make sure your Volkswagen looks as good as new, even after a scratch, our genuine paint will give it a brand-new shine.
Lights
Headlights and taillights dominate the appearance of your vehicle, while, of course, performing important safety functions. Unfortunately, they are among the most frequently damaged parts of a vehicle when accidents occur.
So your brakes won't fail you, even in dangerous and unexpected situations

Designed for your
Volkswagen
Our brakes interact with your brake system. For quality that goes beyond the statutory braking standard, ECE-R90.
Volkswagen

Genuine Brakes

Our brakes are adjusted according to engine performance, vehicle weight and your model's maximum speed. Your advantages: Long service life and braking comfort with minimum wear.

Your benefits
Safer:
Thanks to shorter braking distances.

The perfect fit:
Developed for your

Volkswagen

and tailored to its weight, performance and maximum speed.


Greater endurance:
Confirmed in complex practical tests under a wide variety of weather conditions and with up to 1,000 consecutive hard brakes on the test bench.
Clutch Sets
Stepping on the gas pedal, driving off, shifting and accelerating – it's easy work for you, but a lot of heavy lifting for the clutch. It has to transfer rotary movement and torque from the engine to the drive train before once more disengaging. And it has to perform this engage-disengage procedure many thousands of times, each time as reliably as the last. Volkswagen Genuine clutch sets have been optimally designed for Volkswagen vehicles.
Brake Fluid
It is essential to have your brake fluid changed regularly to avoid a decrease on your car's performance and safety. More than giving you peace of mind, having it changed will prevent contamination that could lead to a more expensive repair. Brake fluid must withstand operating temperatures of up to 230°C but over time absorbs water which boils at 100°C. As the water boils, it turns to compressible vapour which means you won't be able to brake as efficiently.
The engine is the beating heart of your vehicle

Genuine timing belts and spark plugs – so your
Volkswagen

runs even more smoothly

Engines want a timing belt that is made of solid material. It can transfer forces for longer and is flexible enough to adjust itself and keep tension at a constant. What about spark plugs? We ensure that they ignite reliably; that they ensure optimal combustion and don't overheat, thereby guaranteeing smooth engine operation and lower consumption.
Genuine engine
Avoid damages to the engine caused by material mixes with third-party products and use only tried-and-tested quality. Whether it's spark plugs, a timing belt, lubricant or coolant additive – engines and gearboxes are always happy to receive Genuine Parts.
Your benefits
The timing belt is robust and dimensionally stable:
Thanks to glass and synthetic fibres, and abrasion-resistant coating. Even at extreme temperatures and up to 360,000 km.

The spark plugs ensure greater convenience and lower consumption:
Thanks to very smooth running and precise placement of the spark in the combustion chamber.

The perfect fit:
Our Genuine Parts are specially developed for your

Volkswagen

engine.
Your

Volkswagen

timing belt: FAQs
If you really want to learn about the genuine timing belt, we recommend our FAQs.